Student Portal
Learning Portals
Select the logo to go to site
Tutoring Help
Looking for Help?
The first and best way to get help in any of your classes is to contact your teacher(s) using the SchoolsPLP chat, during in-person class time, Zoom, phone, or email. You may also schedule 1-on-1 time with your teachers.
Our computer lab is open 5 days a week for tutoring with Mrs. Cave. The Computer Lab hours are as follows:
Monday through Wednesday - 8:00 AM to 4:00 PM
Thursdays - 8:00 AM to 2:30 PM
Fridays - 8:00 AM to 12:00 PM
Brent Givens
Make-Up Picture Day & ID Cards
Bill Smith Photography will be here on campus from 10:30 AM to 2:00 PM on Wednesday, Sept. 27th taking pictures for any students that missed our orientations. Students will also get their Choices ID card immediately after taking their picture. Picture packages can be ordered from Bill Smith Photography directly online following these simple steps:
Enter Online Code = Student ID #
Select your package
Questions? Call (916) 749-1026 and select Option 1 or email services@billsmithphoto.com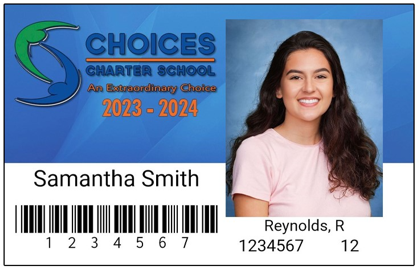 All students will receive one free ID card immediately after their picture is taken.
Brent Givens
We are very excited to announce the return of Intramural sports to Choices!!! They will be hosted by Mr. Martinez and Ms. Monahan. They are open to any grade or skill level. They will be held every Wednesday from 2:30-4:00 p.m. on campus starting September 13th with Kickball.

Come out and have fun, make new friends and get some exercise (counts for PE). If this is something you are interested in, please pick up a permission slip from the front office or download it here or from our website and turn it into Mr. Martinez in room 2 or Ms. Monahan in the counseling office.IntramuralsPermissionSlipPacket2023.pdf